Posted on: 10 Feb 2020
By : Nico
Categories : News
Comments Off

on EIT RawMaterials joins FIRE community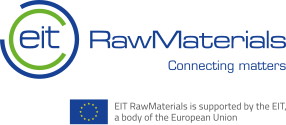 FIRE bases its work on user needs to be identified among different stakeholders across the whole value chain of sectors. For FIRE's Raw Material sector, we are happy to announce that EIT RawMaterials will take the role of Sector Lead, providing access to the broader Raw Materials community. Through their RawMatCop Programme, EIT RawMaterials is already engaged in promoting the use of Earth Observation (EO) within this community. Their involvement in FIRE will contribute directly to further adoption of EO, involving a large network in shaping future EO solutions for their sector: through the partnership, FIRE will get access to the largest consortium in the raw materials sector worldwide. Exploiting the knowledge of this network will start with FIRE's first Focus Group discussion during the Raw Materials Summit in May 2020. We are grateful for the opportunity and thrilled to have found the best partner possible for creating impact.